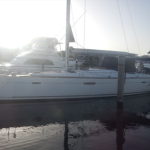 Does a Marine Surveyor in 33991 Adhere to a Code of Ethics?
Marine Surveyor 33991
Most marine surveyors in the 33991 zip code area are members of professional organizations and must adhere to a code of ethics that provides guidelines for how they conduct their business. Professionally certified marine surveyors, like Suncoast Marine Surveying, have a higher level of expertise and training than non-certified surveyors. They also understand the importance of acting ethically at all times, completing their assignments with integrity, and behaving responsibly.
Ethical Principles
The American Society of Accredited Marine Surveyors (ASAM) is the leading organization representing professional surveyors in the maritime industry. The ASAM Code of Ethics outlines rules and guidelines that all member surveyors agree to follow when conducting an inspection or investigation. It defines the ethical principles which they should honor in working as part of their profession. These include:
Honesty – Surveyors should be honest and forthright in all communications, interactions, and reporting activities related to their work. This includes providing accurate and timely information about the boat and its condition. Honesty is essential when providing opinions and assessments based on their findings.
Integrity – A surveyor should maintain high standards of integrity by displaying professional behavior and following ethical practices in all aspects of their job. For example, if they receive a tip from someone regarding the condition of the boat, they should verify the information before making a report. Additionally, any conflict of interest must be disclosed immediately.
Accountability – A surveyor must be held accountable for his or her actions related to a job assignment. This means performing an accurate assessment of the vessel and documenting any findings, even if it might reflect negatively on the client or their company. Additionally, surveyors should keep records of jobs performed for future reference in case of any discrepancies.
Professionalism – The surveyor should act professionally at all times while visiting the vessel. This includes being respectful of the vessel personnel, respecting the owner's property and privacy rights, and taking necessary safety precautions while aboard. They should also dress appropriately and maintain good hygiene according to accepted standards for the industry.
Confidentiality – All information gathered throughout an assignment must remain private and confidential. The results of the inspection should only be shared with those individuals who are specifically authorized to receive it by both parties involved.
Objectivity – A surveyor should remain impartial throughout the process and make assessments based only on their observations of the boat's condition and performance. They should not allow outside influences to influence the accuracy of their opinion or assessment in any way.
Reasons for Adhering to Ethics
Marine surveyors who adhere to a code of ethics provide a valuable service to boat owners and marina operators. By adhering to ethical principles, they help ensure that an accurate assessment is made of each boat's condition and performance before it is sold or taken out on the water. This helps minimize potential damage or injury due to negligence or undetected defects down the line. In addition, following a code of ethics helps improve customer service by setting expectations for how surveyors will treat clients and provides assurance that they will put the customer's interests first.
Adherence to professional codes of conduct also protects surveyors from potential legal action due to negligence or other misconduct. As noted above, documented evidence can be used as proof that they followed ethical standards in completing their assessment. Furthermore, belonging to a professional organization such as ASAM shows clients that they are dedicated to their craft and serious about upholding industry standards.
Conclusion
The goal of most marine surveyors in the 33991 zip code area is to operate their businesses with integrity and professionalism. Professional marine surveyors like Suncoast Marine Surveying understand the importance of adhering to a code of ethics in order to deliver unbiased inspections and reports that meet industry standards. Their adherence to ethical standards also helps protect them from potential legal action due to negligence or misconduct. Ultimately, adhering to these codes provides protection for both customers and surveyors alike and helps ensure accurate assessments are made prior to selling or renting boats for use on the water.r
Marine Surveyor 33991